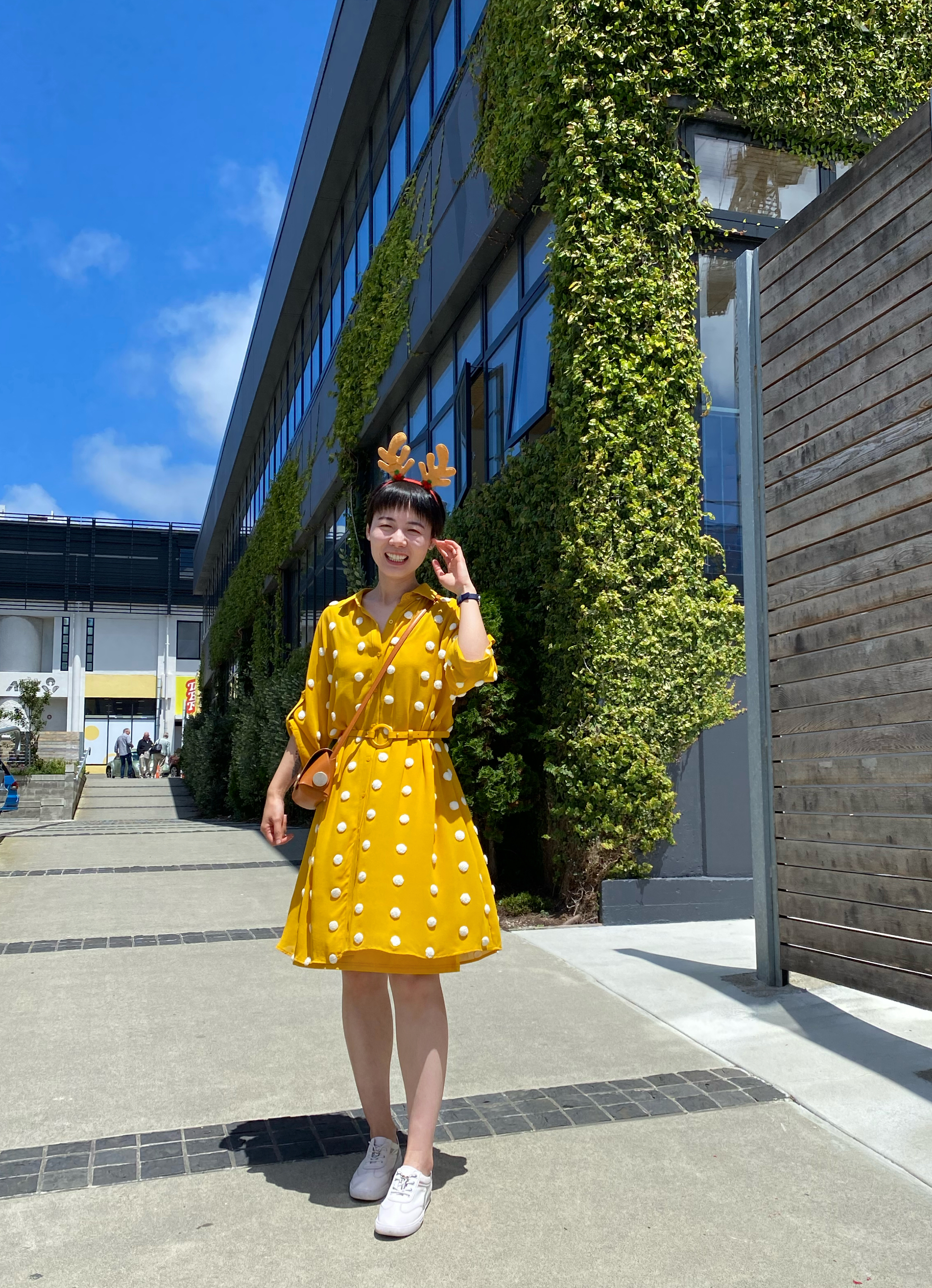 Hey, nice to meet you!
I'm Wenjing (it's pronounced Wen-Jin).
I moved to New Zealand in 2015, and I'm based in windy Wellington.
My Chinese name 文静 means being gentle and quiet, but I'm quite the opposite. I'm great fun and people say I'm loveable!
I come from a multi-disciplinary background — I was a primary school teacher who knows how to engage with kids. Also, a pastry chef who pays great attention to details.
I'm very much a people person, a good listener, and a great communicator. I thrive in working with a team, where I love to collaborate and share a laugh (and a drink).
When I'm not wearing my designer's hat, you can find me creating epic desserts in the kitchen.