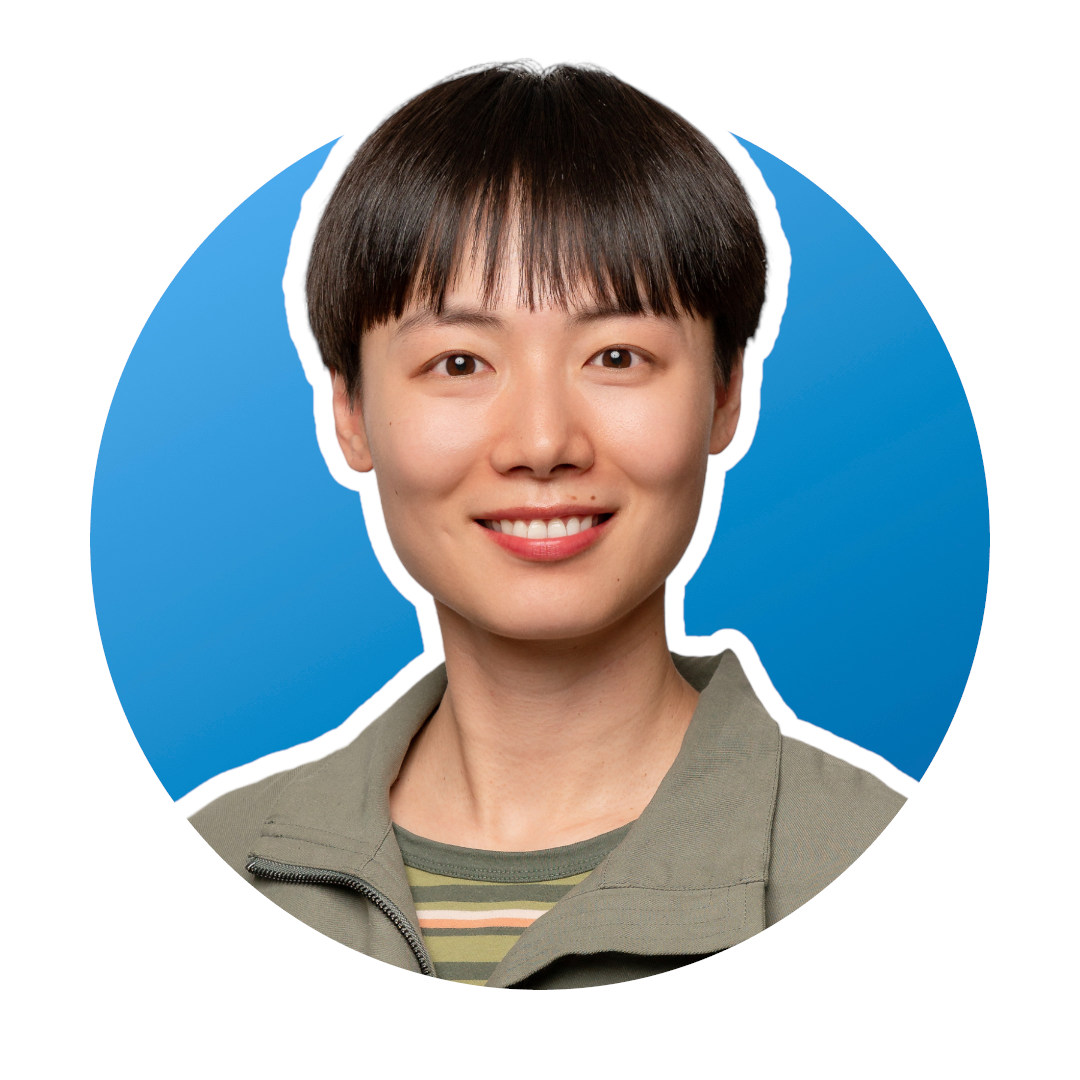 Onboarding with a design bundle
Product Design Case Study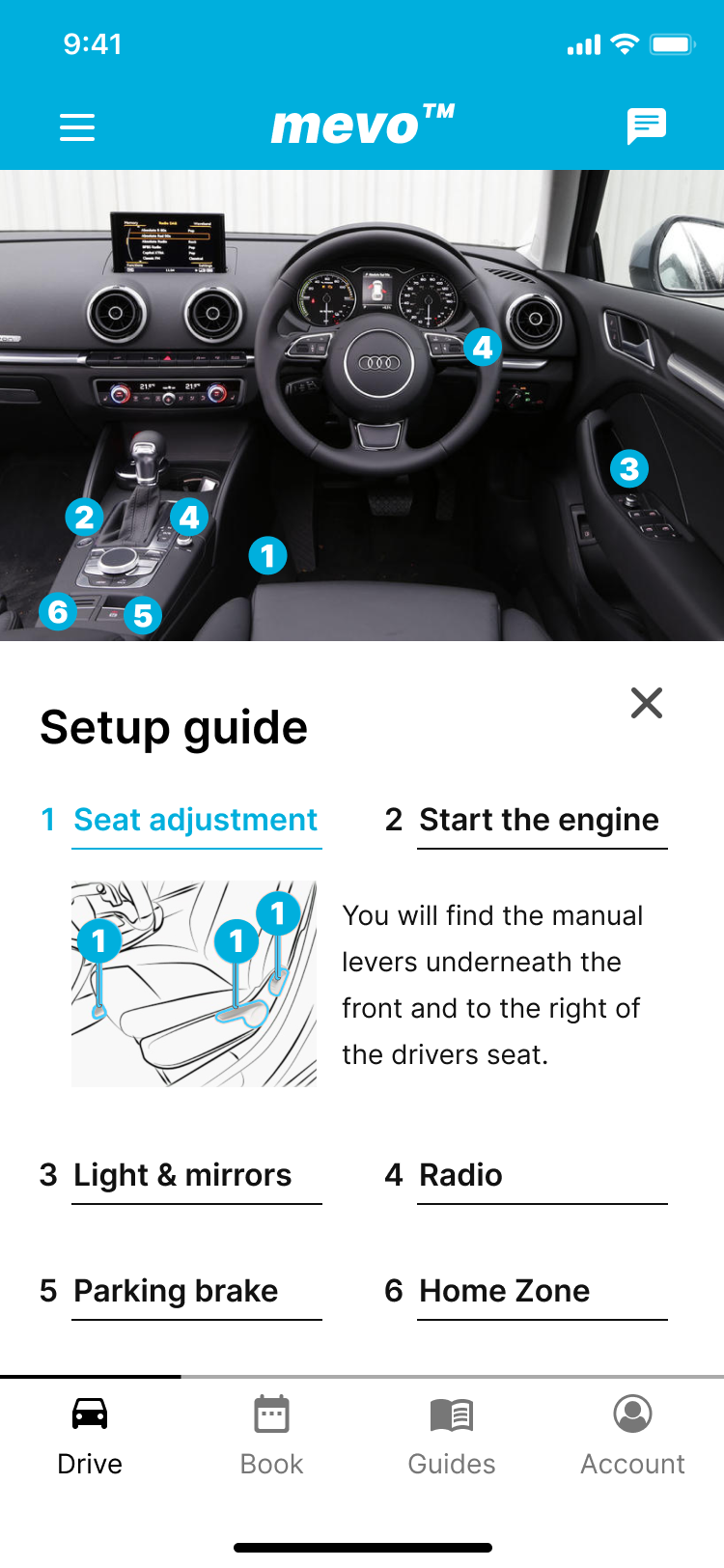 What is the problem?
Mevo as a car-sharing company has identified that users experience particular challenges operating each vehicle model. Mevo wants to understand and address these challenges so that with the introduction of new models, users feel confident and capable to operate them.
What are the user needs?
Locate and find available cars around them when needed.

Figure out how to operate the car according to their needs in the most efficient way.

Feel safe and confident driving a Mevo vehicle.
What did we find out?
Despite the participants varying in demographics, confidence in driving, and experience, they all experienced a sense of nervous excitement using the vehicles.
How did we find this out?
Analysed Mevo's helpdesk database to identify the common challenges.

In-vehicle testing to observe how users operate the vehicle and therefore identify the pain points.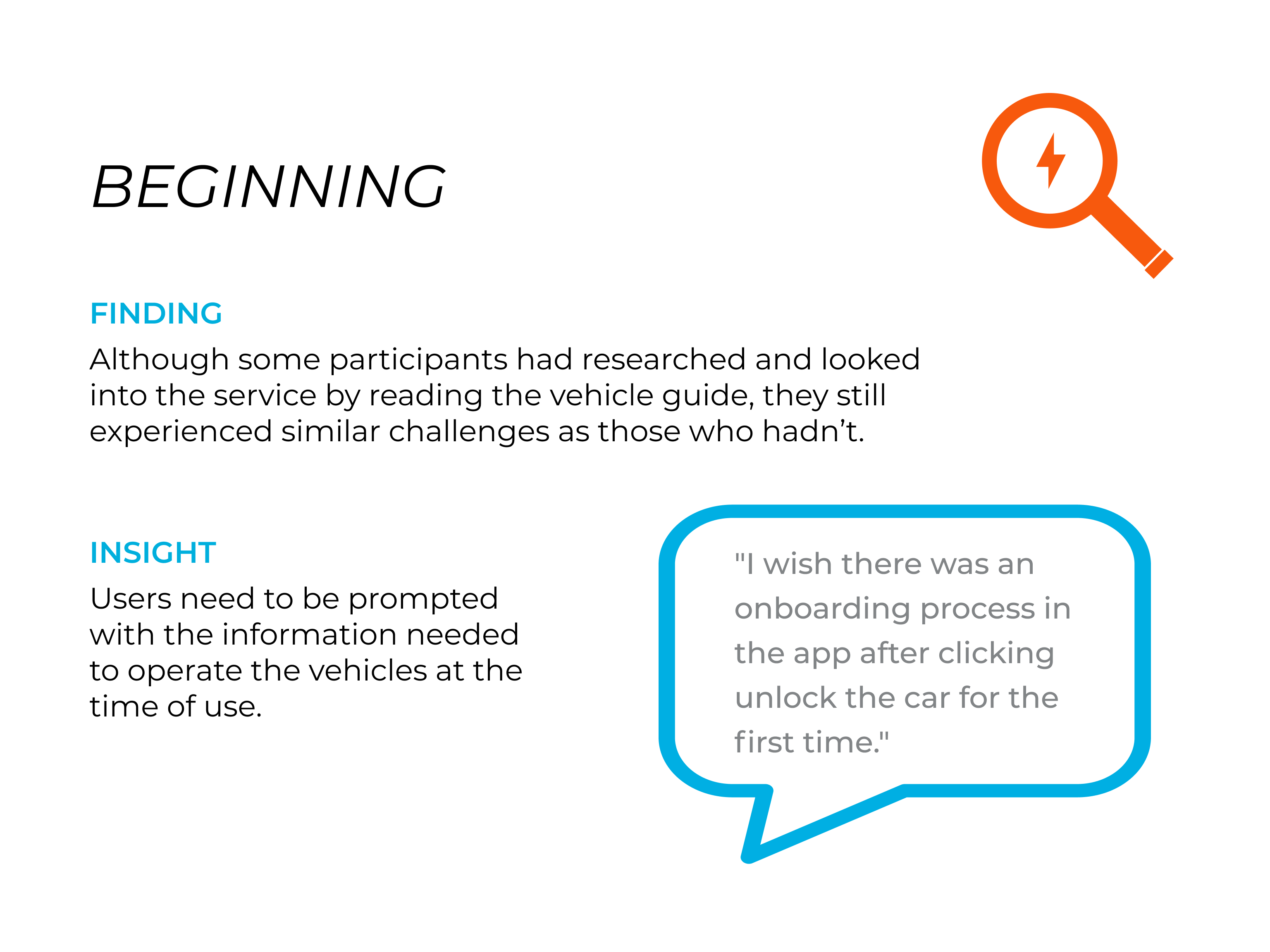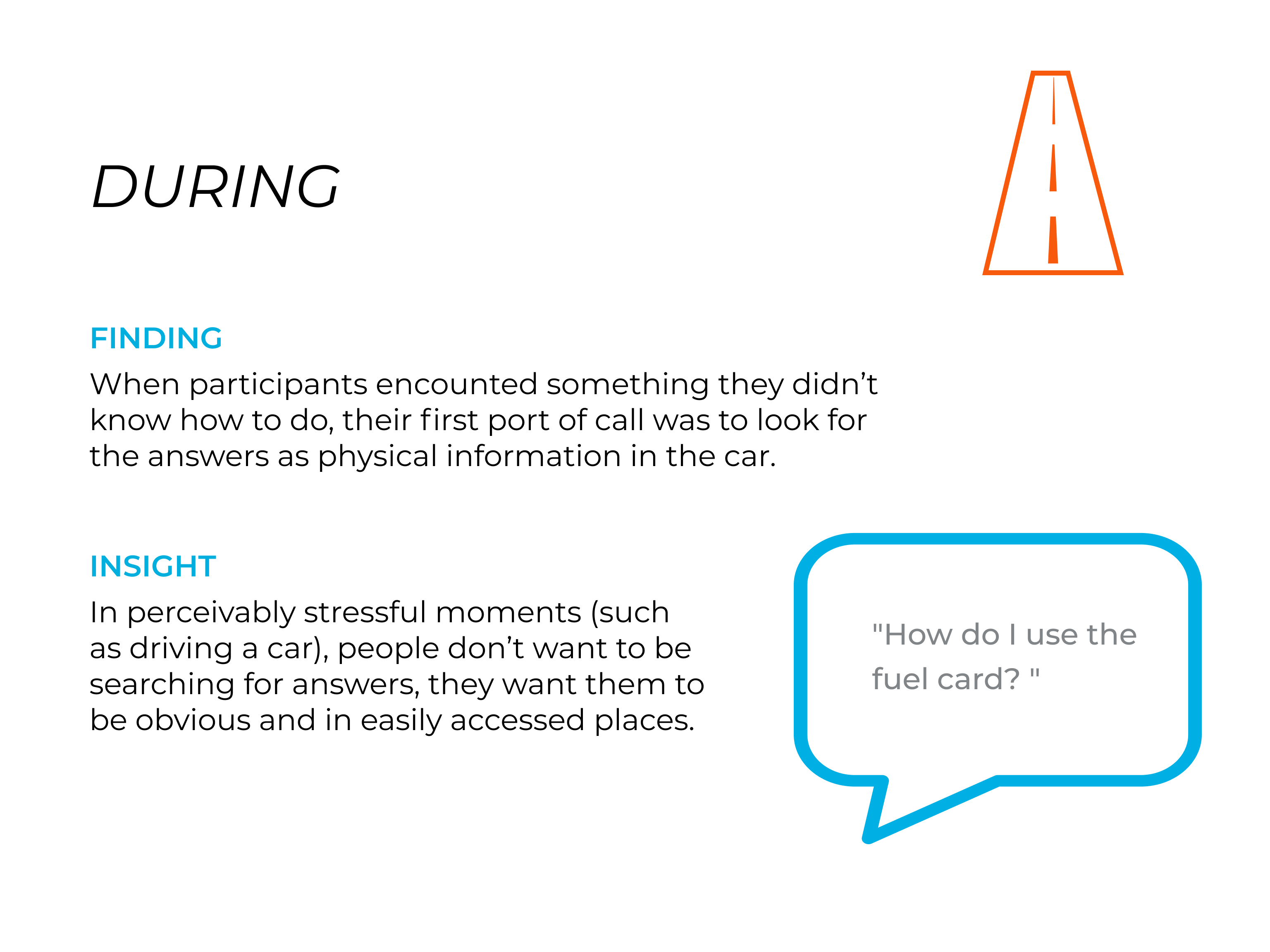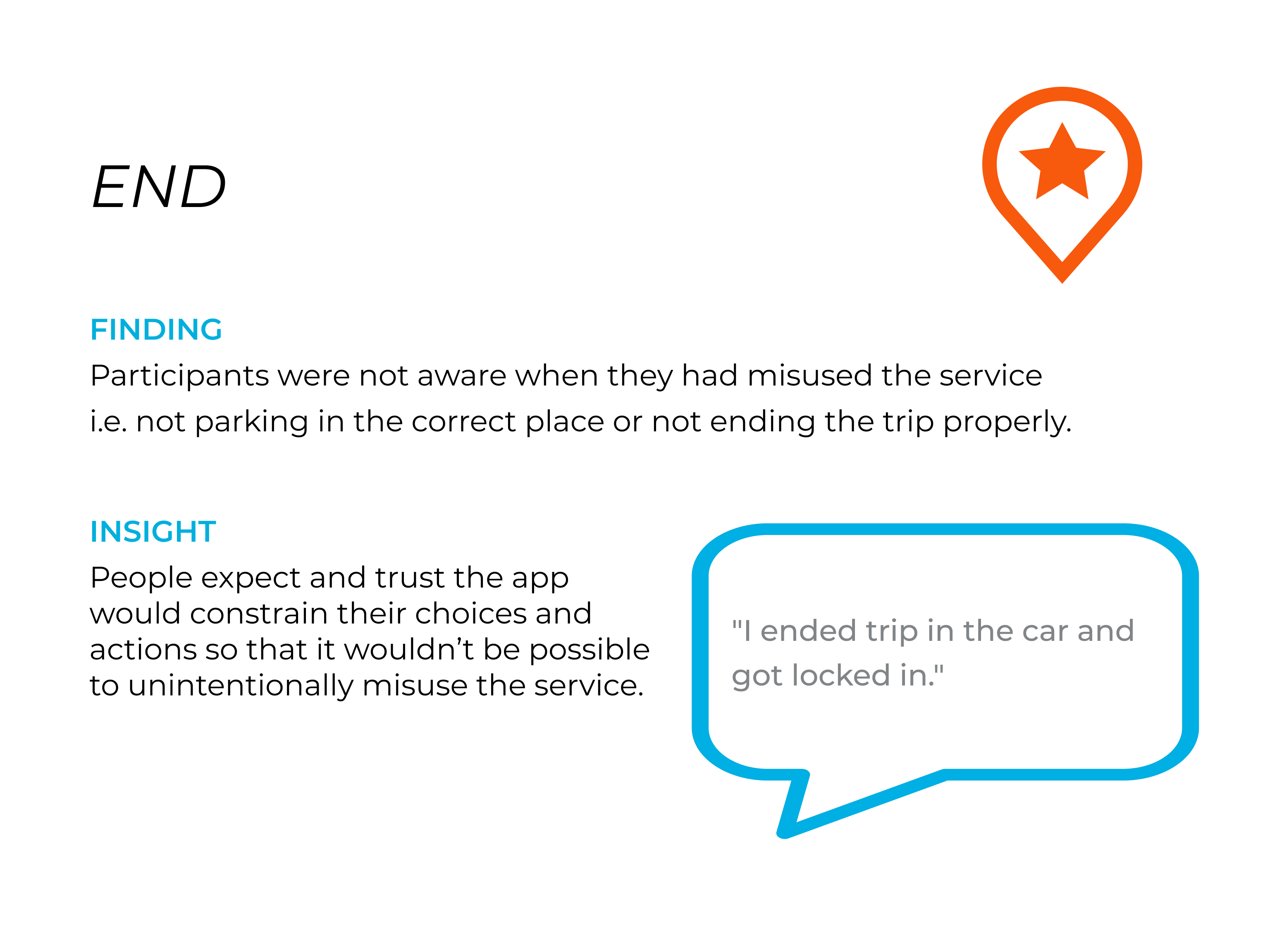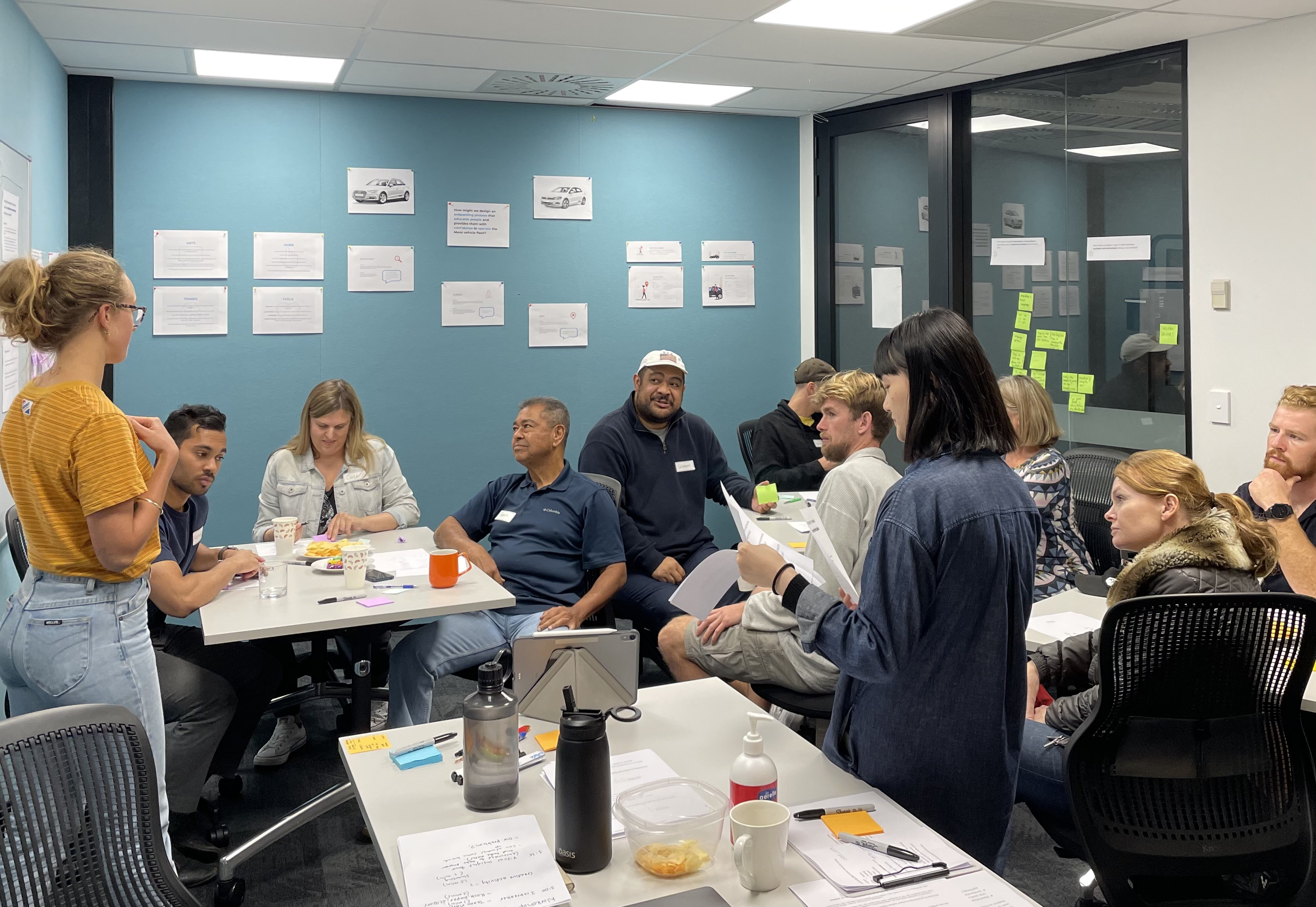 Ideation Workshop
With a clear idea of the problem space, an ideation workshop was the best way forward to begin brainstorming solutions. Inviting 9 participants who had mixed familiarity with the service meant that we were able to capture a range of ideas and perspectives.
The Design Bundle
Users rely on the app for essential tasks like reserving, unlocking, and locking vehicles. It's crucial for us to ensure the app provides easily accessible information.
Interestingly, once users are in the vehicles, they tend to focus on the physical interfaces inside or read the vehicle manual.
To meet user needs across various environments and stages of use, we're combining digital and physical solutions to create a unified design bundle.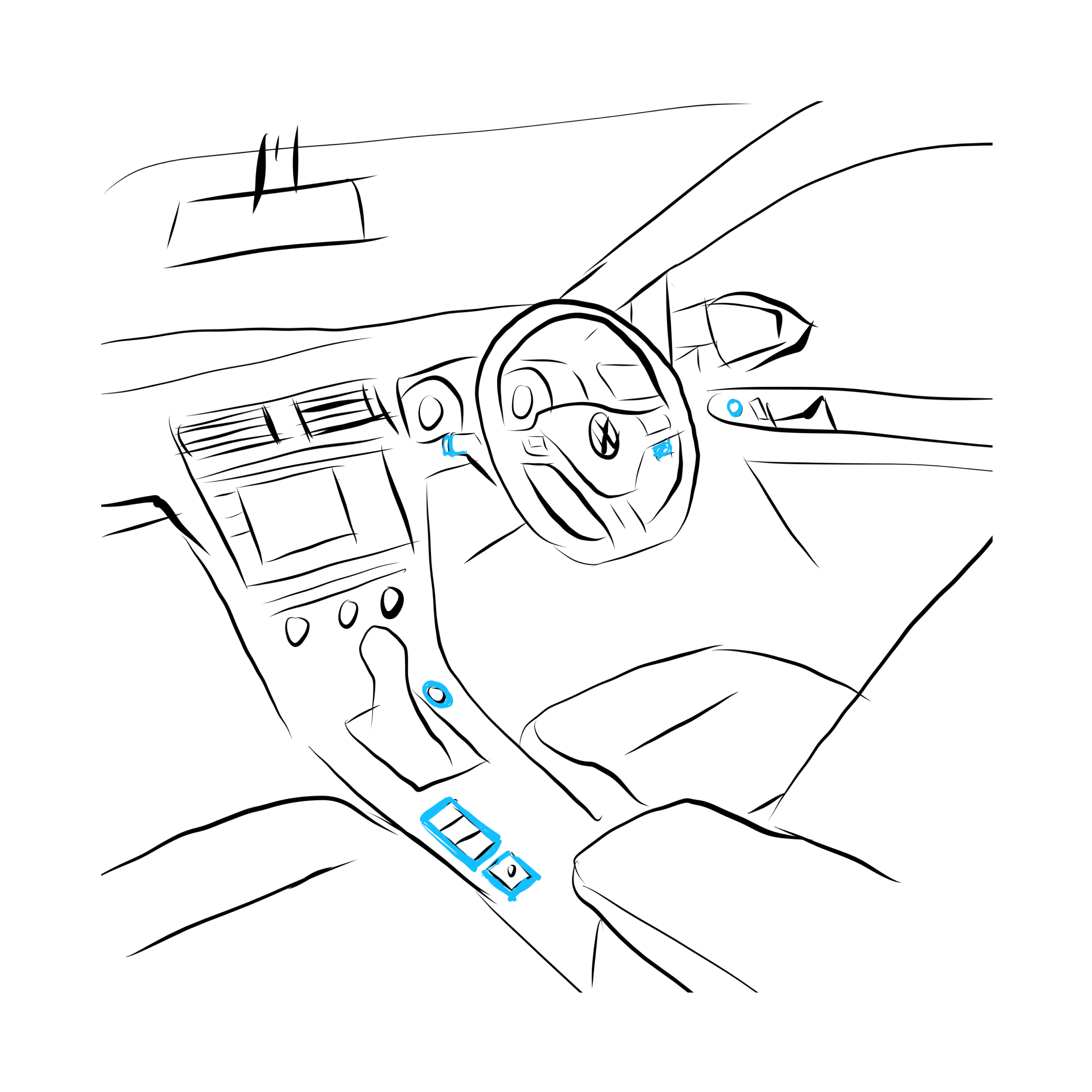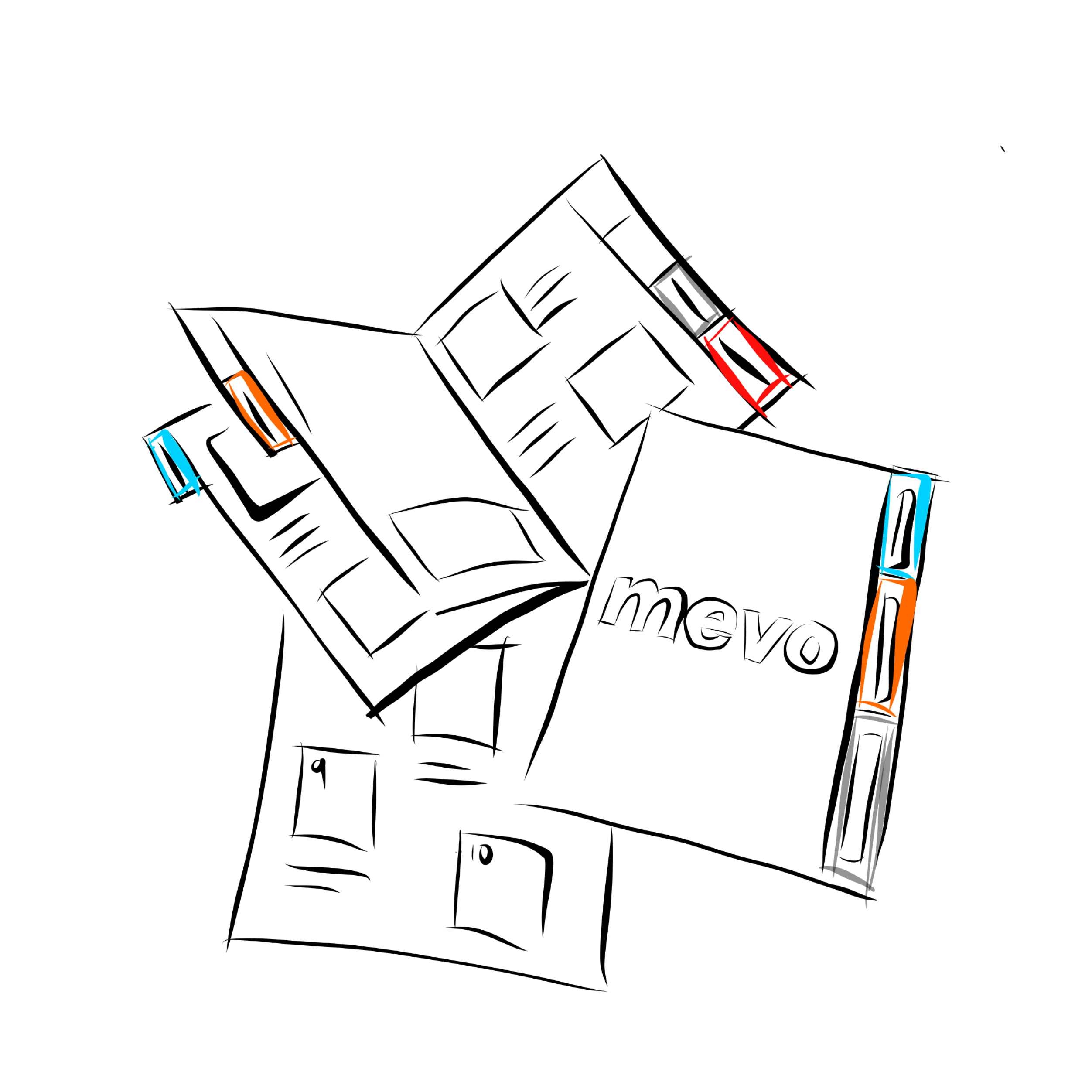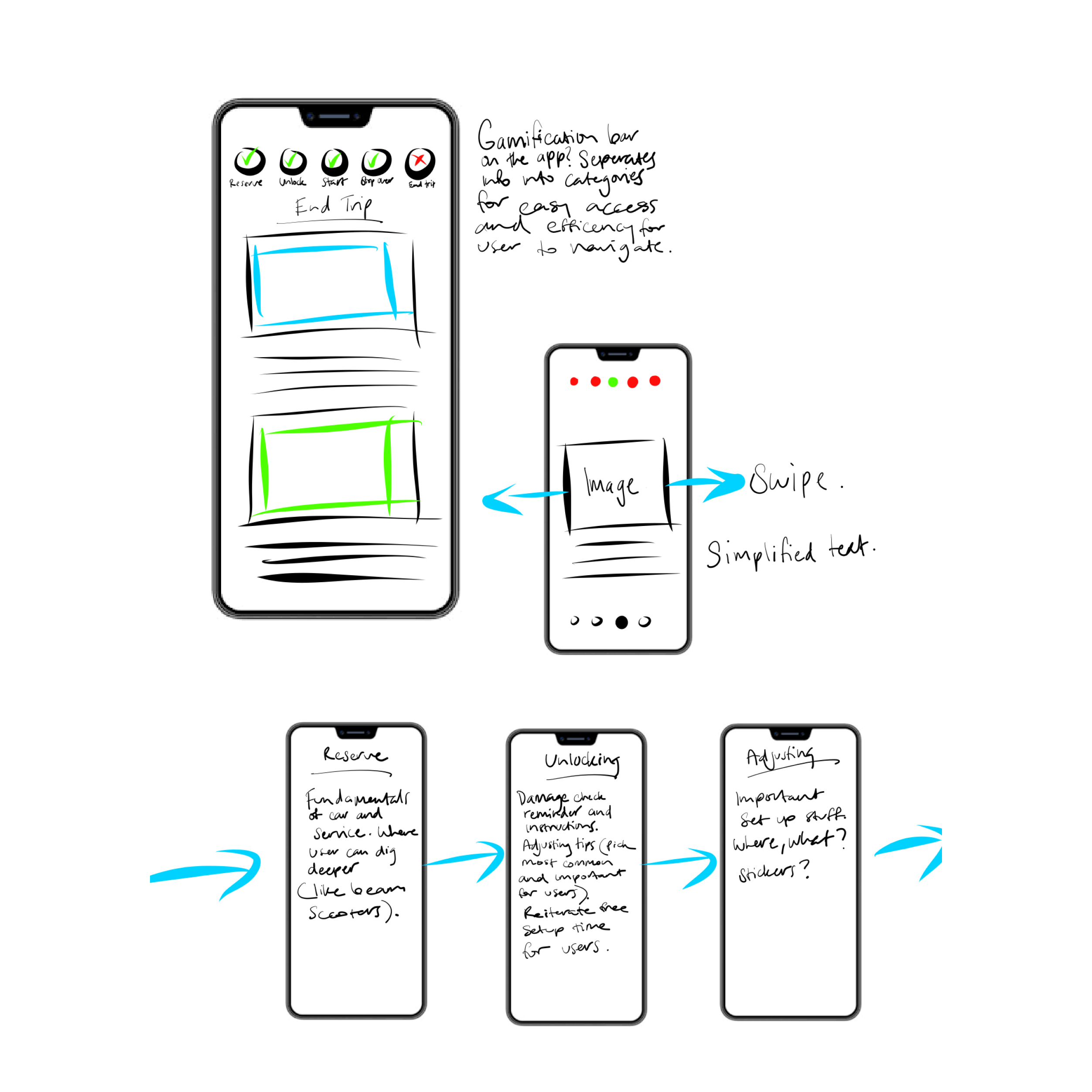 In-car Stickers
The stickers are made to create a common aesthetic with the Mevo vehicles. Usability testing participants said the stickers helped them locate the key components inside the vehicle more easily.
Info Card
The first place people look for information about operating a Mevo vehicle is inside the car rather than on the app. Usability testing participants preferred to have a real photo of the car interior to show where the key components are located.
App Redesign
We updated the Mevo guides, information display, and added a prompted damage check, and created a new lock car and end trip process to make the experience intuitive for the user.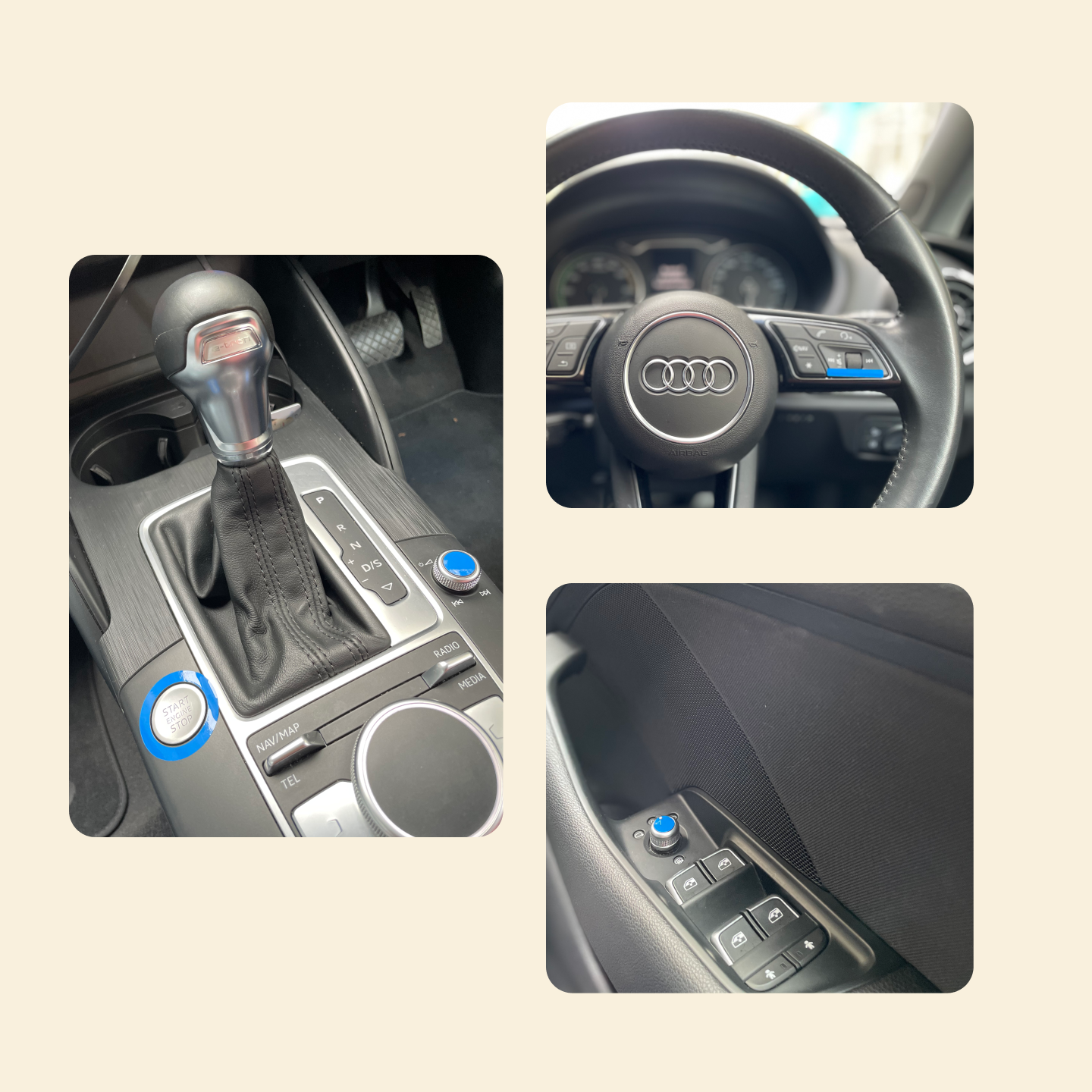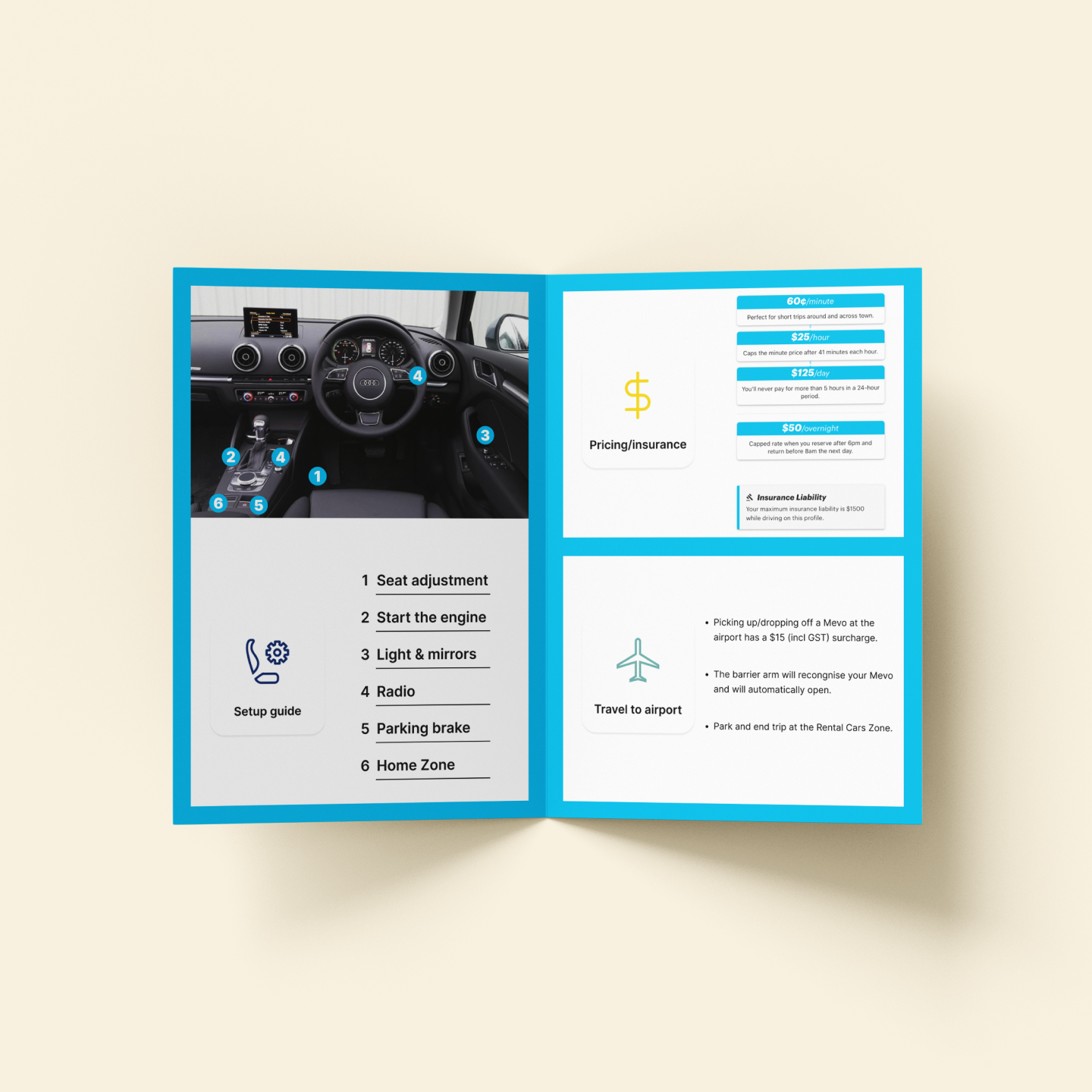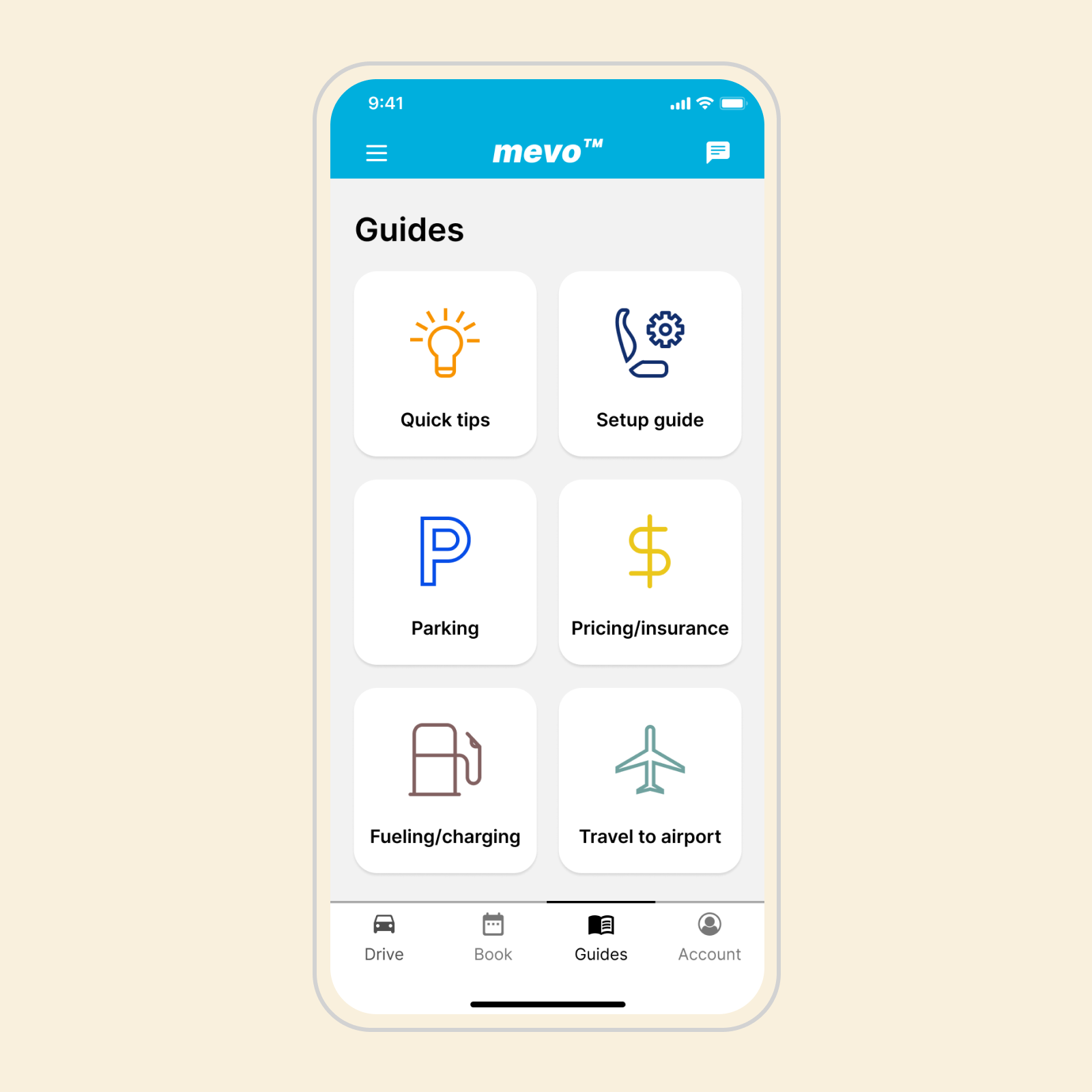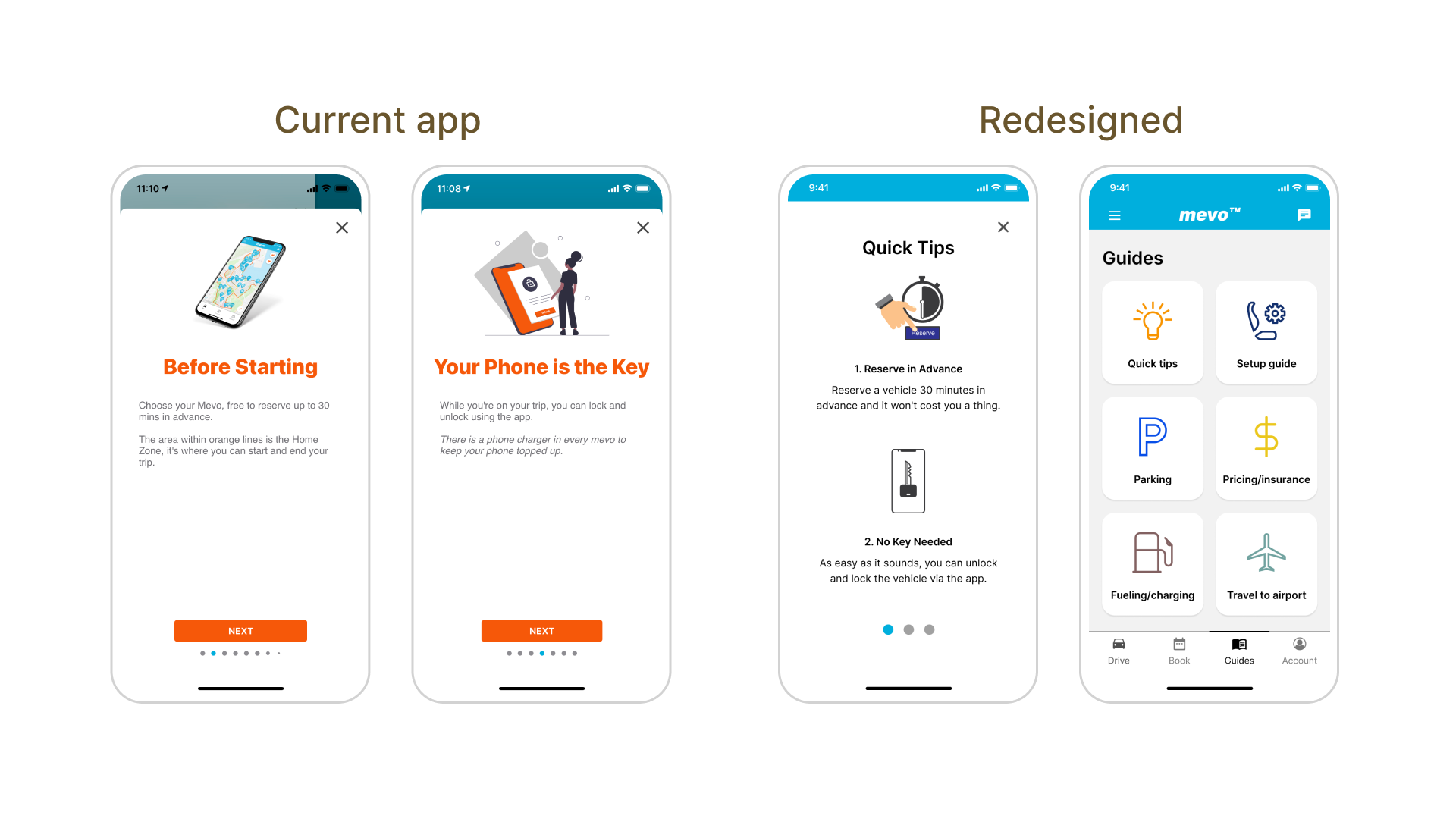 App Redesign #1
Redesigned the information architecture of the guides and improved the UX writing. We also added visuals to make it easier for the users to skim for information.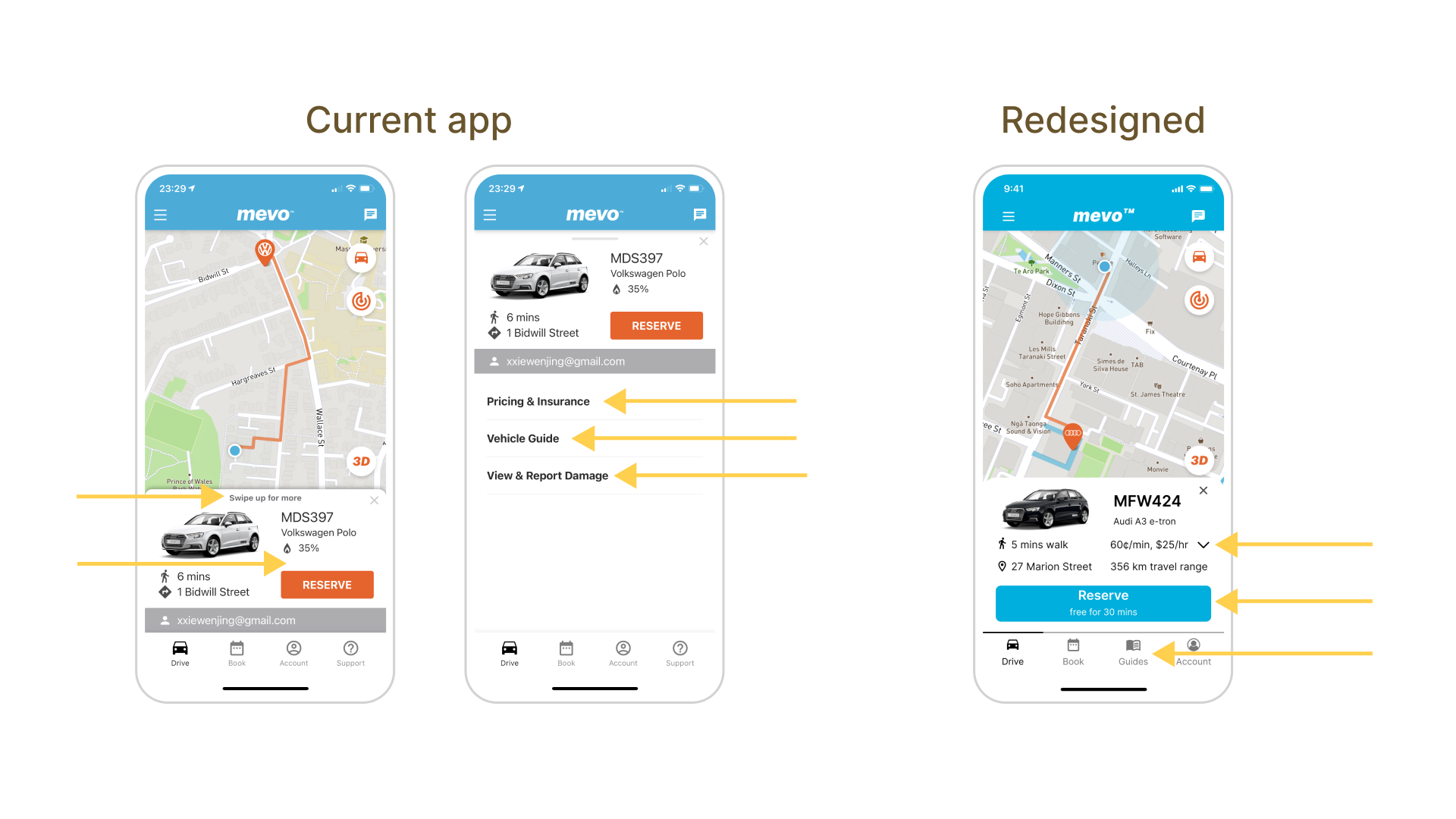 App Redesign #2
The current vehicle information card requires a "swipe up for more". The redesign made key information like pricing and free reserve time more visible.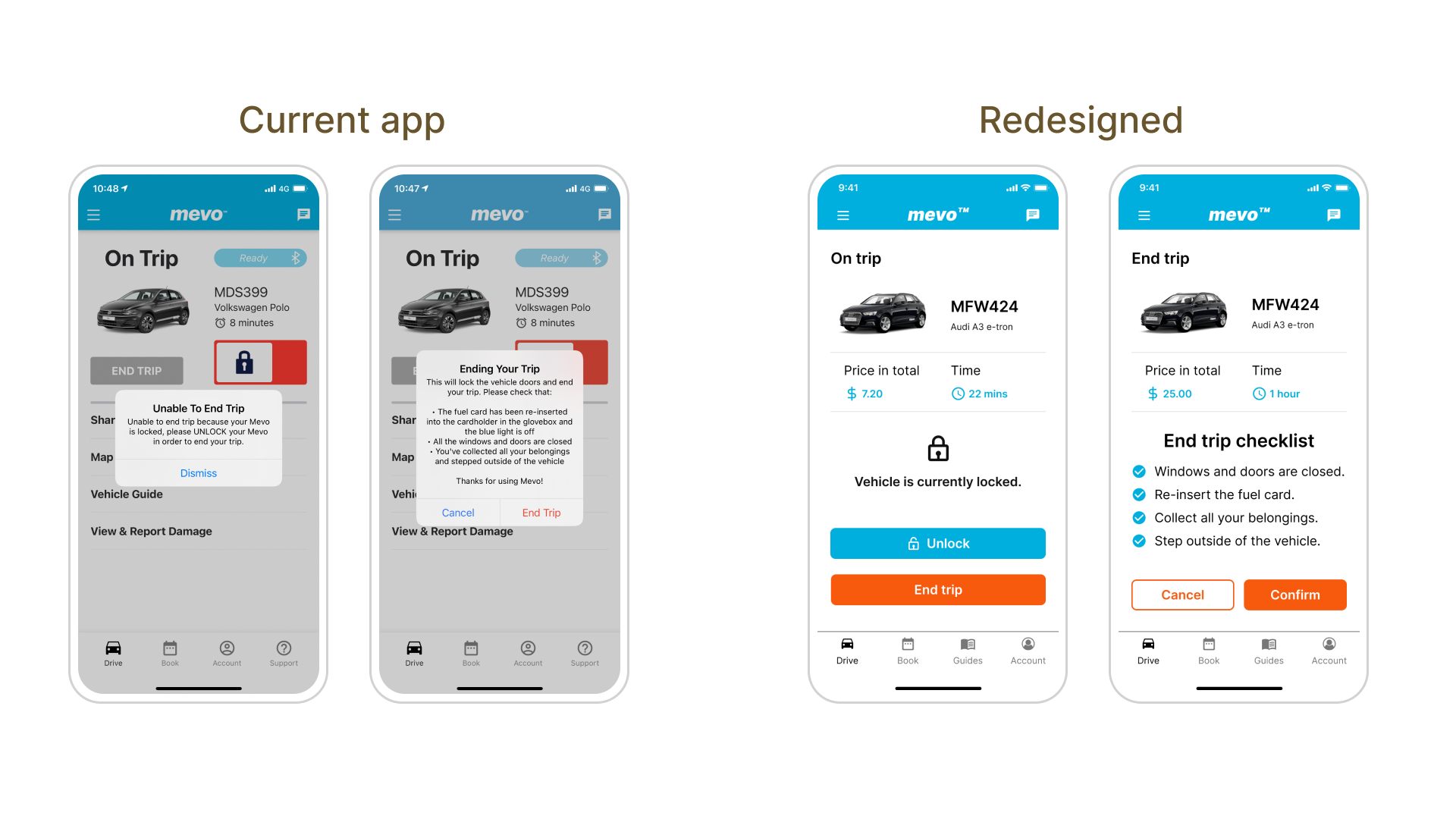 App Redesign #3
The current app doesn't allow users to lock the car and then end the trip. We tested this new flow, when users lock the car, they choose from "make a stop" or "end the trip". Four existing users we tested found it helpful for its error prevention.